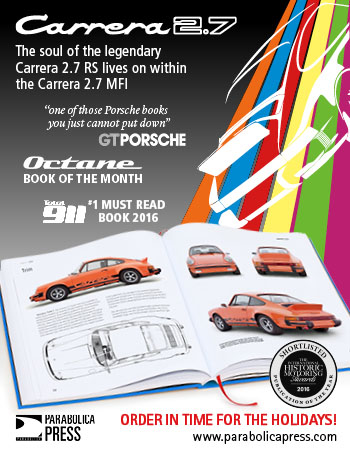 Porsche first introduced a street Turbo model at the 1973 Frankfurt IAA motor show in mocked up form without a real engine. Initially called the "911 Turbo", by the time it reached production in 1975 the model was called the "turbo" with internal desigation 930. Several prototypes were built over the following years before finally going into production for the 1975 model year. The first Turbo for the road was silver with red tartan interior and then given to Louise Piëch -- a member of the Porsche family -- as a birthday gift and is now part of the Porsche Museum's collection.
The Turbo didn't officially arrive on North American shores until the 1976 model year. Reworked to be emissions friendly, the North American model was officially coined the "Turbo Carrera" by marketing.
Porsche continued to produce the 3.0-liter 930 through the 1977 model year, before switching to an intercooled 3.3-liter engine. In total there were 2,819 of the first generation 3.0-liter 930 Turbo Carrera produced, with only 1,237 originally destined for the United States.
Porsche® is a registered mark of Dr. Ing. h.c. F. Porsche AG and is used on this website for identification purposes only.